Bringing our readers unique, high-value content is something which netMAGmedia is always investing in. As such, we have partnered with audience research firm Edge Insight to survey our readerships on key topics which matter to them. From offsite construction, to Passivhaus, to remote monitoring of social housing, our survey findings are captured in sponsored White Papers and circulated among our audiences to develop specific market knowledge.
Below are some of our recent White Papers. Please fill out the form below to sign up to our mailing list and download the full reports.
Exploring current thinking in remote management & monitoring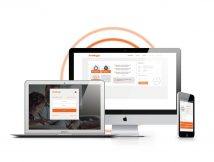 Remote access has the potential to greatly enhance the effectiveness of landlords and housing professionals.
If utilised to its full extent, the technology could improve safety – both in the pandemic era and beyond – as well as save time, money, and increase worker satisfaction.
Despite this, while its use is increasing, there are many who push back against its implementation.
This White Paper will look at the benefits of Remote Access Technologies and the issues they can solve, attempting to ascertain why the technology is not yet as widespread as it should be, and what barriers are stopping housing professionals from adopting remote technologies across the board.